A surrogate model (metamodel) serves as a low-cost substitute for a high-fidelity and computationally expensive model/simulation for evaluating a response. A surrogate model depends on m predictor variables defining the design space as well as design and analysis of (physical or computer) experiments used to identify the sampling points {x} and associated values for response(s) of interest f1 (x), f2 (x),etc
Surrogate Model Graphs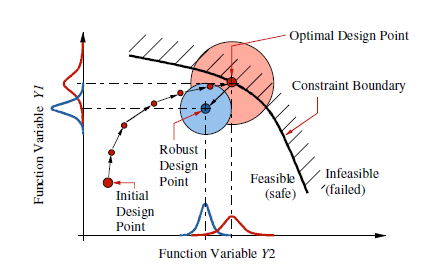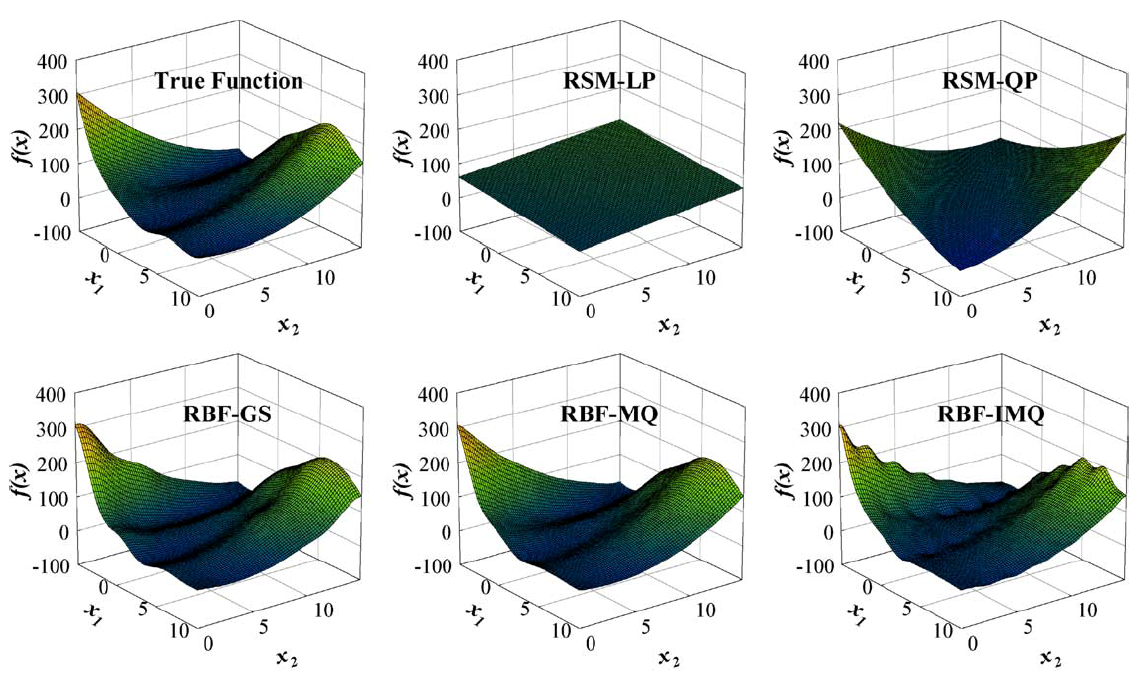 Surrogate Modeling
Surrogate Modeling is a group techniques used to approximate more "expensive" models. High-fidelity simulations require many computational resources and time to generate responses. Many times these simulations can only be run on a High-Performance Computing (HPC) platform. A surrogate model uses the same input of a simulation and mimics the simulation's output while being significantly "cheaper" than the simulation.
Many techniques exist for creating surrogate models: Polynomial Response Surfaces (PRS), Radial Basis Functions (RBF), Kriging, and many others. The ISER is working to create a suite of surrogate modeling tools coded in R.
Below is an example of an RBF using the Inverse Multiquadric kernel modeling a function known as the Peaks Function. The changes in the model are a result of adjusting a constant within the kernel varying from 0 to 1.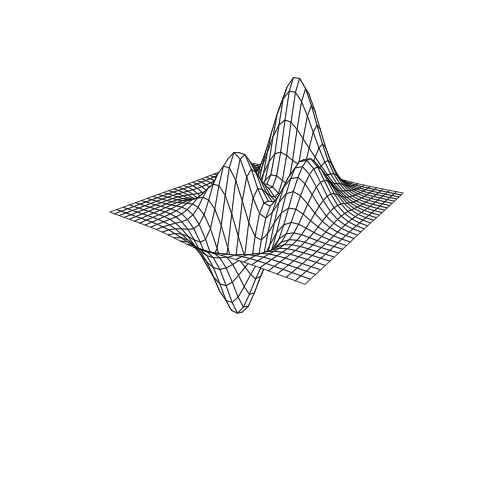 Figure A: true response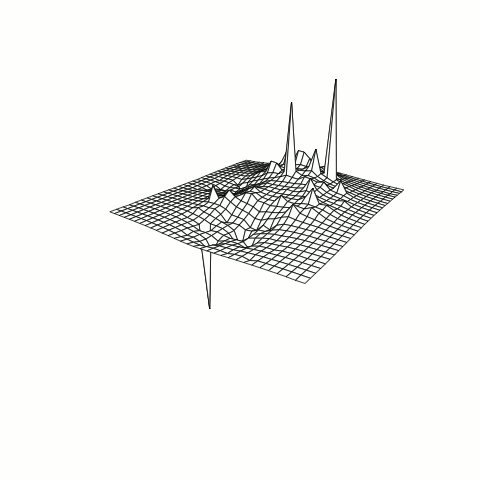 Figure B: RBF model of response with tuning parameter adjustment